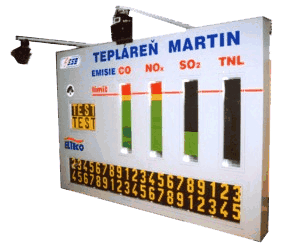 The panels can show any graphical pattern providing required information (time, date, temperature, order, text etc.)


Research and production of the panel is orientated according to a demand of a customer.
The graphical panel:
shows actual visual information
excellent read-ability provided by reflection points
low operation charge (cost)
pictures and texts are editated by comfortable program in Windows which is not required after the editation
possibility of connection a manage-system panel to IT-network Ethernet or Token Ring
remembers last showed information in case of an interruption of power-supply
3 colours of information surface:
individual parts of the panel could have different colour shadows
transcription speed of information is 0,5 s
Features:
modal mechanical conception
excellent read-ability in day-time or night-time
different types of size symbols
minimal energetic demand
possibility of connection to IT-network Ethernet or Token Ring
communication by standard protocol UPSCOM2
possibility of customer's protocol implementation
internal light programmed by user
other devices connection possibility
modal make out for an exterier
Sample of realized application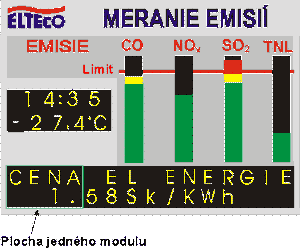 Possible connection of modules: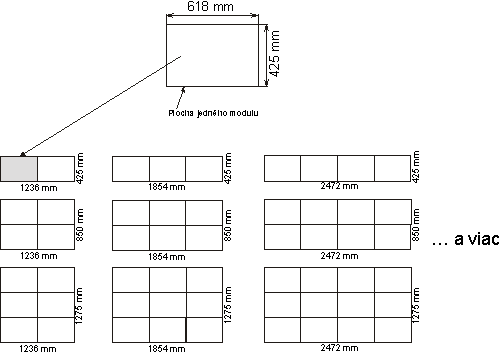 Shoved sizes are all active parts of graphical panel.